OUT OF THE BLUE INTO THE BLACK
Our brand new short is selected for International ShortFilmFest Leuven (Belgium)
Check it out:

zondag   03/12/2017 (16u30)
woensdag 06/12/2017 (21u30)
vrijdag  08/12/2017 (22u15) in aanwezigheid van Alidor Dolfing
"Als u op zoek bent naar de crème de la crème van de Vlaamse kortfilm, dan wordt u ook dit jaar weer op uw wenken bediend. Het kortfilmtalent heeft het afgelopen jaar niet stilgezeten, in tegendeel. Nieuw filmtalent laat van zich horen, maar ook anciens zoals Alidor Dolfing, Adil & Bilal pakken uit met nieuw werk. Vijfentwintig Vlaamse kortfilms om naar uit te kijken." (IKL2017)
Tickets IKL
Out of the Blue into the Black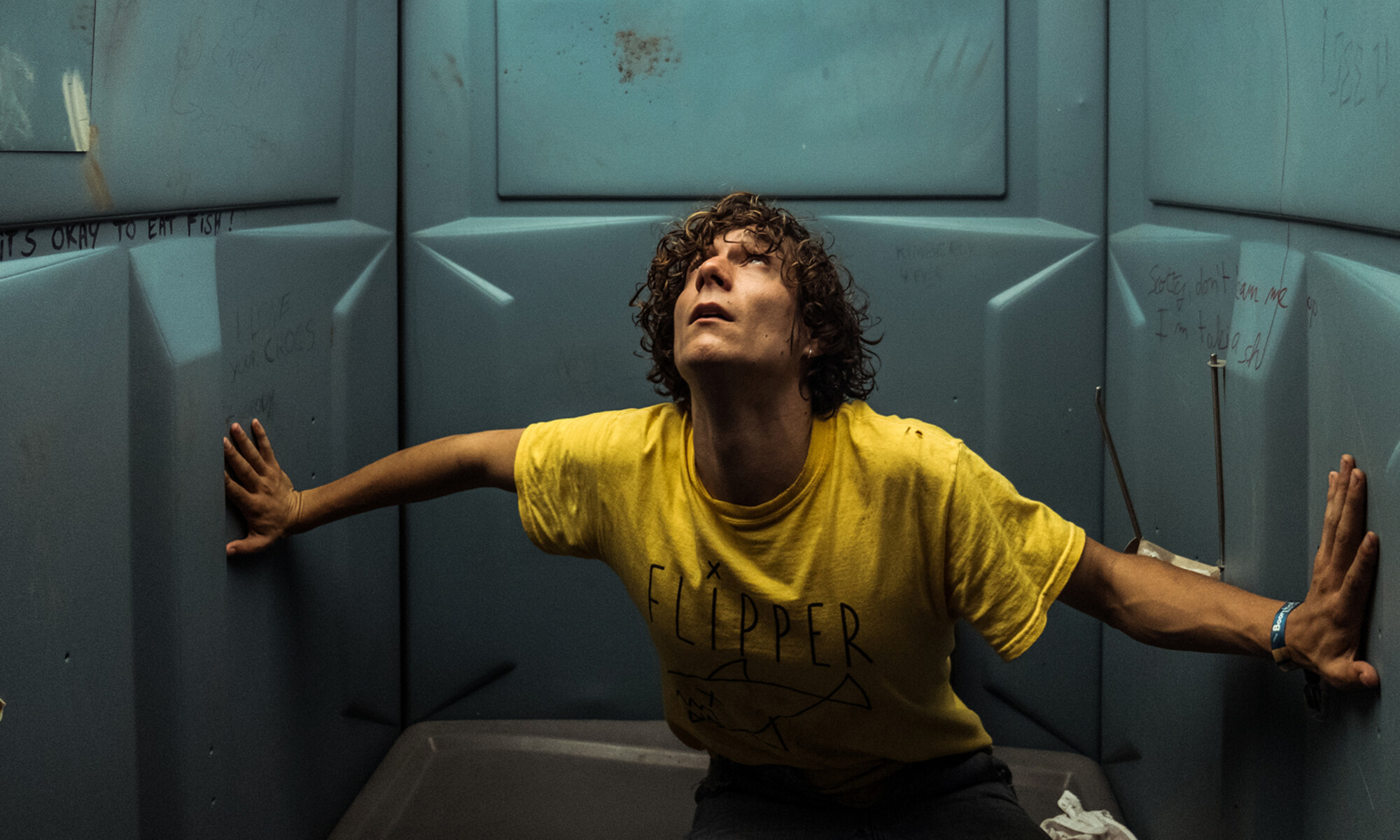 english
The seventeen-year-old Flament is locked up and dangerously wounded in a portable toilet during a storm on a summer festival. Not ready to die, he fights desperately against time and space.
nederlands
De zeventienjarige Flament raakt tijdens een storm op een muziekfestival opgesloten en levensgevaarlijk gewond in een dixi-toilet. Nog niet klaar om te sterven vecht hij wanhopig tegen tijd en ruimte.

"Alidor Dolfing die ook de absurde voltreffer WIEN FOR LIFE op zijn palmares heeft staan, voegt een nieuwe eigenzinnige film toe aan zijn oeuvre. OUT OF THE BLUE INTO THE BLACK lijkt de eerste minuten een even absurde komedie als hun vorige film. Maar schijn bedriegt. Dit eerst zo licht aanvoelend filmpje groeit uit tot een onthutsend verhaal dat ons terug katapulteert naar de Pukkelpopstorm van 2011." (IKL2017)
Previous project
Next project
Artistic Development Funding for Elephant Lost the Boy
Previous project
Next project
Castingoproep tweede kortfilm